TOGETHER SERVING PLYMOUTH AND CANTON FOR OVER 36 YEARS
"QUALITY REPAIRS AT REASONABLE PRICES"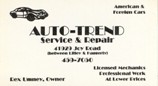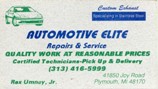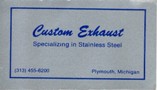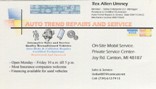 HERITAGE Of Stellar Enterprise LLC, Michigan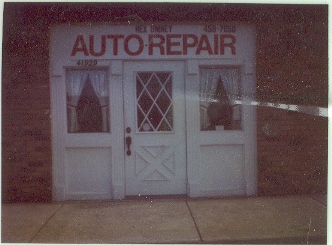 Back in 1980 - Rex Umney's Auto Repair
Established at 41929 Joy Road Canton Michigan By Rex Umney and Family.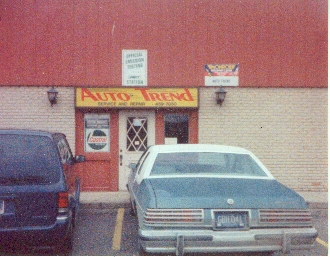 In the late 1980's Rex Umney's Auto Repair became the corporate entity known as "Auto-Trend Service and Repair".
Specializing in general automotive service and repair.
Auto-Trend closed in late 1995 due to the building being converted to climate controlled storage units.
In early 1994 Automotive Elite was started out of a spare hoist inside Auto-Trend by Rex Allen Umney.
A short time later Custom Exhaust was acquired across Joy road in Plymouth.
Automotive Elite specialized in performance work from 1994-1996.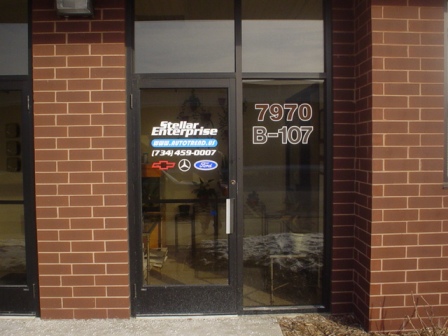 In 2001 Stellar Enterprises LLC was formed, doing business as Auto-Trend Repairs and Service.

Accepted payment methods, including cash;

Stellar Enterprises LLC Michigan is powered by the following,
contact info home facebook credentials web forum photo gallery associates