Rex Allen Umney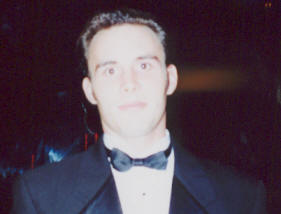 Hello,
My name is Rex Allen Umney, working on automobiles has been a way of life for me since very young. I practically grew up in an automotive repair shop thru my teen age years. I have been a certified auto mechanic since age 18 and have been involved with automotive sales, service and repair my entire career.
I graduated Plymouth Salem High School in 1993 in hopes of owning my own automotive business. Now that the business owns me I guess you could say I got what I wanted. I feel it is my duty as the Agent for Stellar Enterprise LLC, Michigan to ensure that everyone feel comfortable with me. If ever there should be a problem, or you need help, I ask you to please contact me directly and I will do my best to help in any way.
Thru my many years of service I have come to favor a few different automobiles. For this reason I have gathered information that normal mechanics take to there grave. I have spent the past 3 years organizing this information and showing detail in the photos.
My collection of information pertains primarily to the following vehicles
1987-2004 Corvette, Camaro, Trans-Am & Firebird
1988-1994 Ford Mustang
1986-1991 Mercedes Benz w126 420 & 560's
Outside of the list above I enjoy working on other Ford, GM, Chrysler vehicles, but the fact that I have taken the time to create, maintain and support these 3 different manufactures should tell you that my passion is purely automotive.
Rex Allen Umney